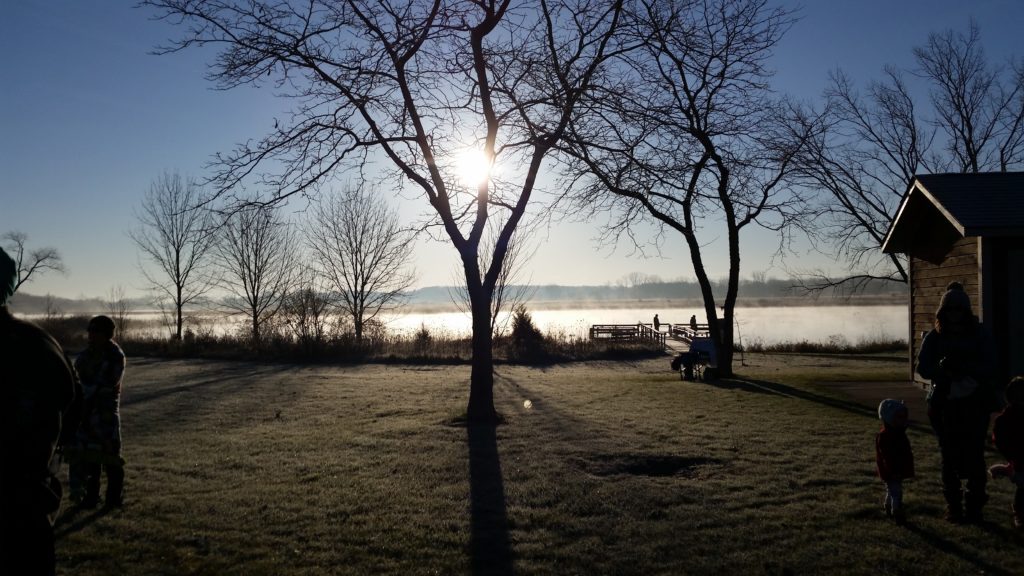 I ran 29ish miles on Saturday at the Wolf Pack Trail Run. 29.28 according to my watch. When I signed up, I thought the race would be 28 miles–it was billed as two 14-mile loops, but there was some overlap between the loops and some extra so it worked out weird. It took about five and a half hours. I was the eighth finisher overall out of fourteen. I was also the second woman finisher…out of two. There were several other women who started the race but dropped out (at least three, possibly more). So really, I was one of only two female finishers. That's not bad, right?
Here are some things I learned during this time:
Miniature Snickers bars are better than miniature Three Musketeers. Potato chips are not as good as boiled potatoes dipped in salt. Hammer makes a peanut butter gel that is kind of gross–definitely inferior to the GU gel.
I should eat more when I'm running a distance like this.
The Richard Bong Wilderness Recreation Area is a huge prairie area in southeastern Wisconsin. It was once slated to be an airport. I don't know why it didn't become one. But it has miles of trails.
Trails that are frozen in the early morning are hard on the ankles. Once they thaw, they get kind of squishy and are hard on the hips.
Mud can pull your shoes off. Oops.
After a while, it's not going to hurt any more than it already does, so you might as well run because you'll get done faster. I had a real low point from about mile 19 to mile 24ish. But I rallied during the last 4-mile loop and even passed two people during the last mile (I only passed about four people all race, so this was significant). Looking at the results, one of the people I passed went on to finish about three minutes behind me, so it made a difference.
Running where hunting is going on can be nerve-wracking, but hunters tend to be pretty methodical. Also, I think bullets are expensive, so they don't want to waste them on you, because you're not a pheasant.
The hooded sweatshirt I got for this run is awesome and I'm not taking it off until spring.
Driving home right after an ultra sucks. I cramped so badly. But listening to this interview of Lorretta Napolioni on Travel with Rick Steves was REALLY INTERESTING. One of the best interviews I have heard in a long time.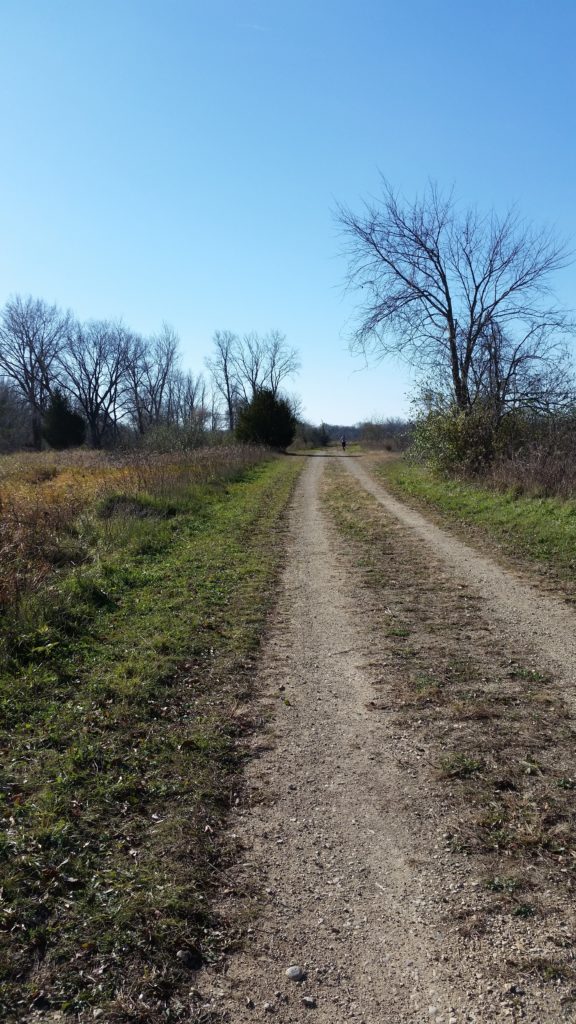 Although I am inherently an angry liberal, I've decided to try to talk to more people about politics lately because why not try to understand things outside of my liberal bubble. I had a nice conversation about politics with a woman I ran with for about seven or eight miles. She came from a more conservative part of the state, although she wound up voting for Clinton because of Trump's statements about women. She was upset about the outcome of the election, but described Trump mostly as more transparently corrupt than Clinton. She wondered if he would be impeached.
Wouldn't that be interesting.
My longest run for this race was the 18 miles I did last weekend while pacing at tBunk. Before that, I did 16 a week or two ago and 19 at the beginning of September. Otherwise I was busy racing on the weekends. I have gotten faster over short distances, but this wasn't the best strategy for building the endurance needed for this kind of race. Oops.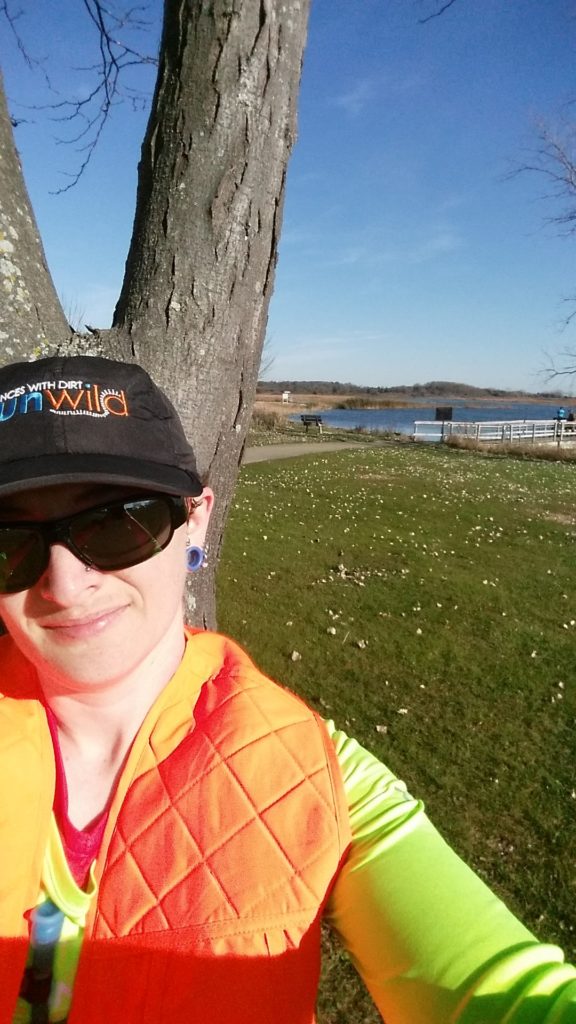 Whatever I did right or wrong, I feel good today. I had a little light blistering on one foot (caused by my foot striking the uneven ground in a weird position) and some chafing and whatnot, but my muscles were back to nearly normal twenty-four hours later. I went down and watched the finishers at the Madison Marathon on Sunday and thought, wow, they look like hell. Do I look like that when finishing a race? And also, races are much more fun when you're spectating instead of running them. And then Monday morning, I went out and ran five miles. Maybe I'm finally getting decent at these longer distance races. On the other hand, I don't see myself doing any more this year, and next year is a big question mark, so maybe it doesn't matter.